Lalbagh Botanical Garden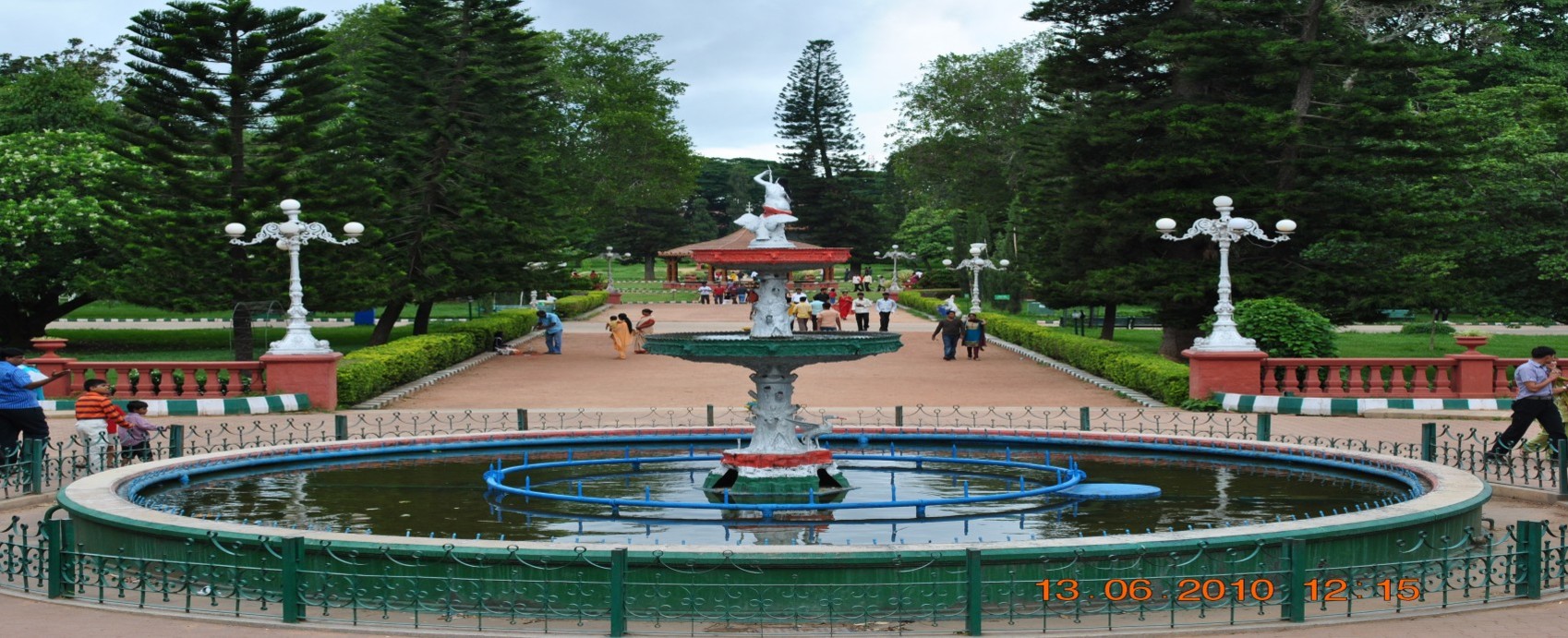 Spread over 240 acres of land, the Lalbagh Botanical Garden is located at the heart of the city of Bangalore. It derives its name from two words, 'lal' meaning red, 'bagh' meaning garden and is so called due to the abundance of red roses aplenty. The history of the garden dates back to the era of Hyder Ali, a well-known ruler of old Mysore. In the year 1760, Hyder Ali made a private garden in an area of 40 acres which was further developed by his son Tipu Sultan. It was given the status of a Government Botanical Garden in 1856.
It comprises the largest collection of India's rare tropical plants, many ancient trees, a decorated flower clock and an imaginary lawn surrounded by Snow White and The Seven Dwarfs. Moreover, tourists can enjoy the beauty of a glasshouse, which is inspired by London's Crystal Palace, one of Kempegowda's watch towers, a peaceful lake and a topiary park as well. The botanical garden is internationally famous for its scientific study and conservation of plants. For botany students, the place offers ample learning opportunities as rare species of flora are preserved here.
Visiting Time: 8 a.m. to 6 p.m.
Open: All days
Entrance Fee: Rs. 10
It is about 4 km from the State Legislature, the Vidhana Soudha.
Every year, flower shows are organised in the month of January (Republic Day) and August (Independence Day), a much-awaited event among locals and tourists.