Bangalore Palace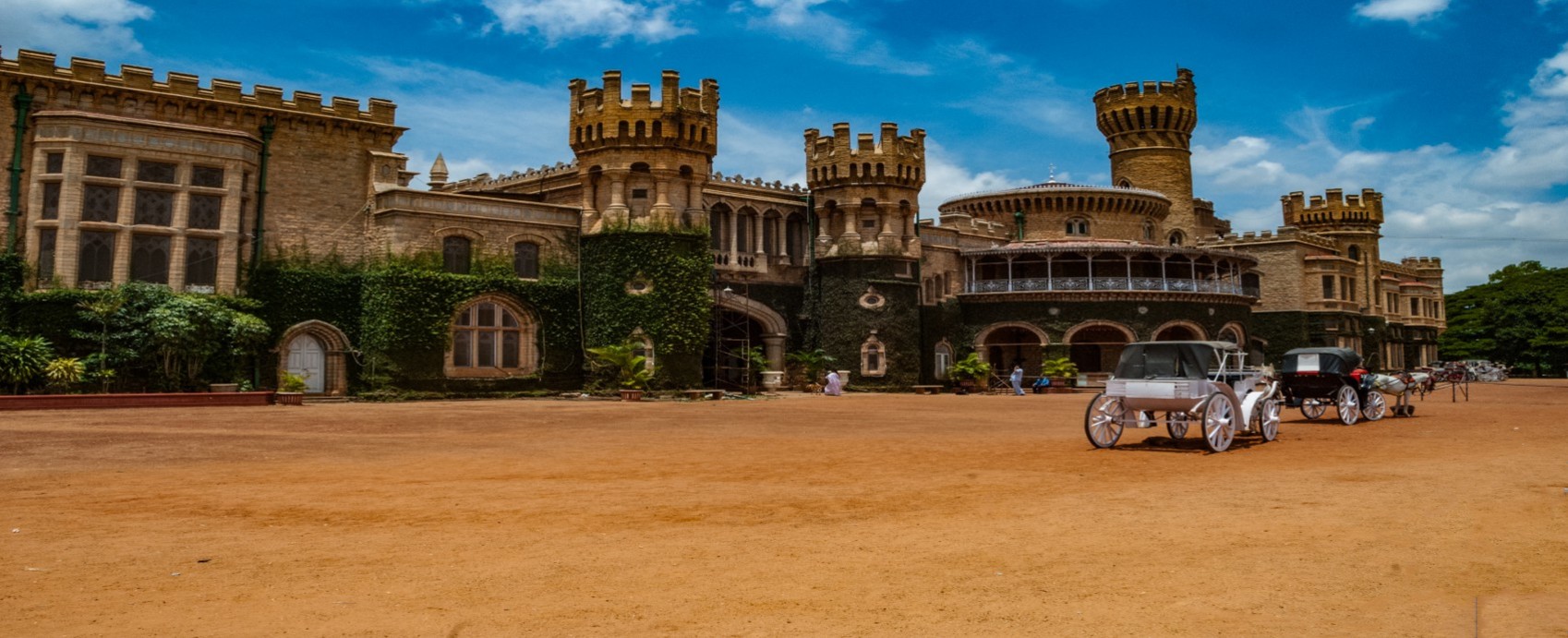 One of the most eye-catching tourist attractions in the city, the Bangalore palace was built in 1887 by King Chamaraja Wodeyar. He belonged to the Wodeyar Hindu dynasty, that ruled the Kingdom of Mysore from 1399 to 1947, except for a brief period in the late 18th century, when Hyder Ali and Tipu Sultan were the renowned rulers. If rumours are to be believed then on one of his trips to England, King Chamaraja came across London's Windsor Castle and got so much impressed by the Tudor-style design of the stunning castle, that he decided to construct the same for himself.
The magnificent mansion boasts of battlements, turreted barricades, fortified towers and arches. Mainly constructed of woods, its outer look is spectacular and is set amidst luxurious green gardens. The ground floor has an open courtyard which is used by various organisers as a venue for concerts, exhibitions and cultural programmes. Presently, the palace premises is mostly used for hosting rock concerts and many international artists like Iron Maiden, Opeth, Metallica, Backstreet boys, Elton John, Guns N' Roses, Scorpions and Enrique Iglesias have performed here.
Few facts:
Some portion of the song 'Dhadang Dhang Dhang' from Akshay Kumar's 2012 blockbuster movie Rowdy Rathore, was picturised around the palace premises.
Visitors should note that an audio tape is provided with headphones (charges included in the entry fee) which gives a detailed narration about the history of the palace.
Entrance Fee: Indians ~Rs. 225, Foreign Tourists ~Rs. 450
Taking pictures is not allowed until you buy a token from the counter inside the palace.
There is an amusement park, Fun World, situated nearby, where one can enjoy various joy rides, snow room and water park.